Microsoft Canada: $60 Off Xbox One with Evolve Pre-Order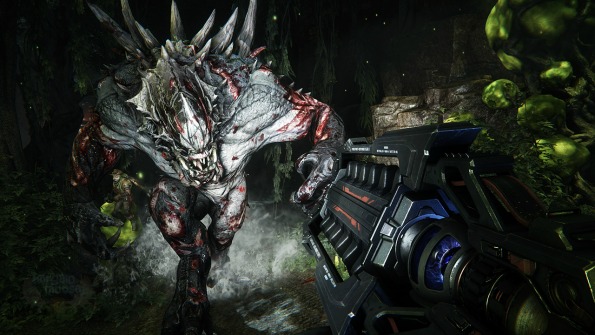 Pre-Order the game Evolve for $69.99, and receive $60 off the Xbox One Console of your choice from Microsoft Canada.
Add both the console of your choice and the Evolve game to your cart for the discount to apply. This is a rather interesting deal as the Evolve game is $69.99, so you are essentially paying only $10 for a brand new Xbox game - if you want to look at it that way. The qualifying consoles are:
Now, this is only a deal if you are planning to get this game anyway. I price checked the game against Amazon, and they have it on pre-order for $69 so it is not like this game is selling for a lot cheaper elsewhere. The title will be released on the 10th of February 2015.
I do not know much about the game, but here is a synopsis from Amazon:
The creators of Left 4 Dead, Turtle Rock Studios, bring you Evolve, the next generation of multiplayer shooters where four hunters face-off against a single, player-controlled monster. Stalk your prey, execute your attack and prove you are the apex predator in adrenaline-pumping 4v1 matches.
This game is all about having fun with your friends. Grab three friends to go kill the big bad predator before it kills you. Choose a hunting style that best suits your personality, be it Trapper, Support, Assault, or Medic. There are different modes where even the flora and fauna are evil - you need to use them for your advantage or they will kill you.
Receive free shipping on all orders at the Microsoft Store Canada.
(Expiry: 16th February 2015)