MEC Canada: Free Shipping No Minimum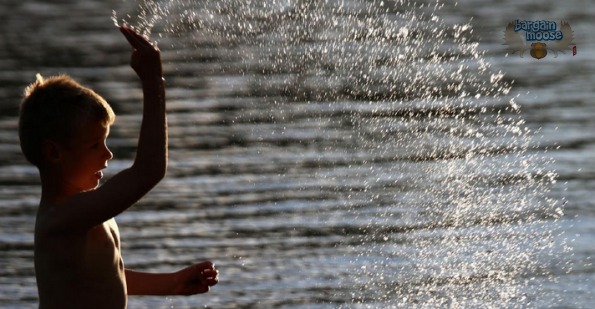 Receive free expedited shipping with no minimum purchase at Mountain Equipment Co-op right now. This is the best deal they have all year; I suggest taking advantage of it!
Seriously, this is one of my favourite outdoor stores. I always enjoyed visiting it in person (I lived one block from a MEC) and I love shopping their clearance section online. Items start at only $1.50 and go up from there. There are many items on sale for 70% off their original price. This is a deal worth checking out.
My husband does not need any more jackets, but I still mentioned the sale to him because this is one of MEC's best offers. This MEC Short‑Sleeved T‑Shirt (Men's) comes in three different colours. Originally $15, the shirt is on sale for a mere $7. That is about the same price you would pay for a men's Old Navy shirt on sale. Sizes small, medium, and XXL are still in stock between the three colours: grey, black, and white.
For the kids, I like this MEC Crown Hat ‑ Infants to Youths (Kids') available in bottle green, pink sorbet, or dark Neptune blue. The hat was $16 and is now on sale for $9. Best of all, there are matching gloves available. The MEC Roaster Mitts ‑ Infants (Kids') were $14 and are now $8. All three colours are available in these gloves to match your child's new hat.
For women, nothing beats shirts for $10 or less. Check out the MEC Essence Tee (Women's) that was $29 and is now just $10. Two colour options are available with sizes large and extra-large in stock. The MEC Cap Sleeve Tee (Women's) was $22 and is now on sale for $9. This is a great little basic black t-shirt. It is also funny; the cap sleeve shirt is in stock in the sizes that the essence tee is out of stock. Choose from sizes extra-small, small, and medium.
I am actually buying something (as soon as I find my membership #) from the clearance sale now that MEC is offering free shipping. The MEC Roll Up Rope Tarp was $16.50 and is now $9. I really need one to keep cats off the convertible top of my car. They go up there to sleep and then dent the paint job. This tarp is just what I need to keep the roof of my car safe from my neighbours' felines. With free shipping, this is now the time to buy.
A MEC membership is only $5 for your lifetime.
(Expiry: 14th April 2015)