Mastermind Toys Canada: Free Shipping Today Only + $5 Off WUS $100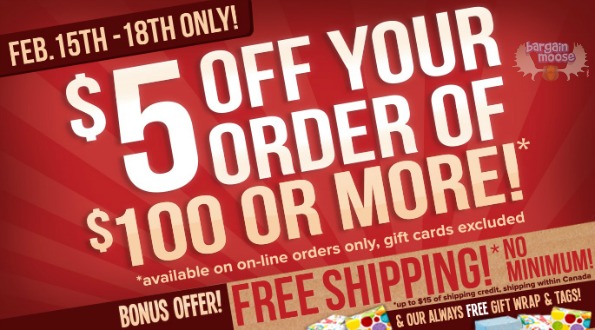 Today only, Mastermind Toys Canada is offering free shipping with no minimum purchase. The shipping credit is up to $15 on regular or express shipping, so if your shipping would normally total more than $15 (because you are in a remote location, want express shipping or are shipping large items), you'll still get a $15 credit. If you happen to spend over $100, you'll automatically get $5 off your purchase. You don't need coupon codes for either of these deals.
I love Mastermind Toys Canada and this is a great deal, especially if you want to buy some small items and get free shipping. It's also great if you live remotely and don't want to pay a bunch for shipping, or if you want something large and want a discount on shipping.
Corolle dolls are so popular with little girls, but they can get expensive. This Calin Cady pink 12" baby doll is on sale for only $27.92, regularly $42.95.
K'NEX is such a great building toy and this Swing Ride is only $9.07, regularly $13.95.
This Kidcraft train table is awesome, made of solid wood with a reversible board. It has compartments for storing your trains and supplies. It doesn't come with the actual train set, so you have to buy that separately. Regularly $139.95, with a shipping cost to B.C. of $20, you would save $15 on shipping plus an extra $5 on the set.
(Expiry: 18th February 2013)