Mabels Labels Canada: Early Bird Price On Ultimate Back-to-School Combo Labels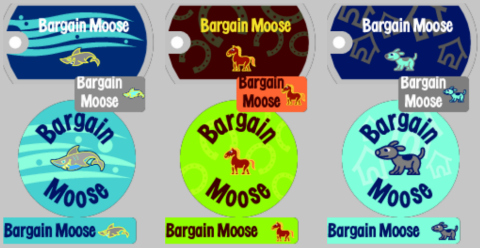 Mabels Labels is offering an early bird price of only $39 (or $37.05 after coupon) on their Ultimate Back-to-School Combo set of labels! These will go up to $42 come August 1st. Every cent helps, and this saves you 300 cents, plus the tax on those 300 cents.
They also have a bonus special offer: You can add an extra sheet of 40 Skinny-Minis (same name, same design) for just $11.95 (or $11.35 after coupon)!
The Ultimate Back-to-School Combo includes:
50 Tag Mates
40 Skinny-Minis
16 Shoe Labels
2 Teeny Tags
Remember to use our Mooseclusive canadian coupon code BARGAINMOOSE for an extra 5% off! I checked out the designs and loved the shark colourful design, so lovely!
Mabels Labels offers free shipping across Canada as well!