Lululemon: Cardigan & Again Was $148 | Now $69 & Free Shipping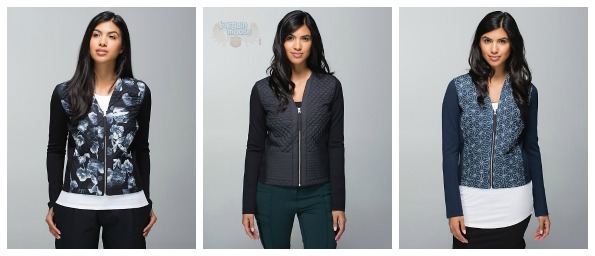 Do you want a piece of Lululemon athletic gear for greater than 50% off? You have come to the right post. Right now, Lululemon has discounted the Cardigan & Again jacket from $148, down to $69 with free shipping.
This is a great jacket at a fantastic price from the yoga wear giant. Consider this cardigan your new best friend in cool weather. The jacket is quilted with Primaloft insulation for keeping your core warm after you work out (or while running errands). The sweat-wicking fabric keeps you dry and moves with your body. The jacket comes in three colours with sizing limited in two:
black: 4, 6
inky floral black ghost/black: 4, 6
exploded sashiko star inkwell ghost/inkwell: 4, 6, 8, 10
I probably would not have posted this deal if there was only two sizes left, but one of the colours still has all four sizes left in stock. The jacket also has a bit of stretch to it, but I always suggest reading reviews to get a better understanding of how this top fits compared to other Lululemon tops. I have never even seen this jacket in person, so my advice would be hardly useful.
I read a few reviews and liked what this person had to say about the quality of the jacket:
I think this jacket/cardigan/blazer is well worth full price. I was surprised after reading some of the reviews just how thick and well made this item was! The sleeves are a scuba material and the front is quilted. I am very pleased with my purchase.
It also clarifies how the jacket is made, which was a bit confusing for me as the description mentions quilted but only the front looks quilted. I really like neoprene (the scuba material I assume she is referring to) as it is warm and handles moisture really well. I have two jackets I purchased in Iceland and both of them are made with neoprene elements. The Icelanders know how to make jackets for the elements so I think it is a great material.
From what I have read, you may be able to score this jacket for a bit cheaper if you live near a Lululemon store. There have been some pricing errors where there have been like three different price tags found on these jackets in store and you might be able to take advantage of this. Check it out!
(Expiry: unknown)