Lucky Brand Jeans Canada: 40% Off Jeans, Extra 30% Off & More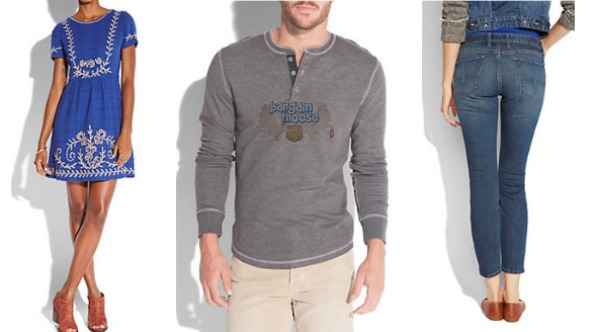 There are so many great deals happening right now at Lucky Brand Jeans, it is hard to talk about and focus on just one.  Therefore, I am going to let you know about all of them! Save up to 40% with some awesome deals for a limited time only.
All of the current deals require no coupons to get them and they are all available both online and in stores.  With back to school shopping in full effect, this is the perfect time to be checking out and taking advantage of all of the great deals that Lucky Brand Jeans has to offer.
What Deals Can I Find?:
The first deal I wanted to mention is on an item that is on everyone's must-have list- jeans.  You will be able to get 40% off all jeans when you buy any regular priced top. All of the qualifying tops will actually have the deal listed underneath so you know which ones will get you the 40% off your jeans.
Another awesome deal that you must check out is their sale section.  Not only do they have some great sales already, you will be able to save an additional 30% off the lowest ticketed sale price listed at the checkout.
There are a couple of great deals for the men on top of the ones above. You can get two men's knit shirts for just $50 for the first deal.  For the second deal you can get three mens graphic tees for just $99. The regular price of the graphic tees are $39.50 each, so you would be getting $19.50 off by doing this deal.
For women, you will be able to receive $20 off select women's crops. Even though the warmer weather is coming to an end soon, you can always wear them for the next month or so and keep them for next year.
Shipping Information:
It is rare that a clothing company will offer free shipping with no minimum requirements all the time. Lucky Brand jeans is one of those rare companies that does. You can purchase as little or as much as you would like and not have to pay a cent for the cost of shipping.  This is a huge bonus to the already great deals.
(Expiry dates: Limited time offers)