Lovable Labels Canada: Camp Pack Only $39.95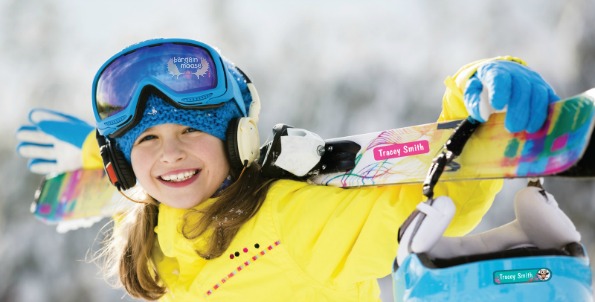 Get $5 off the camp pack of labels at Lovable Labels. This pack is back, with new styles and is now only $39.95.
With 21 designs and colours and 45 icons, you can completely personalize your labels so your child can immediately recognize all of their stuff at school, camp or more. Labelling your stuff is so important. Wouldn't you rather spend $40 on a pack of labels that will label a lot of stuff, than $100 on a new coat or even $15 on a new lunch bag? These labels are great because they are everything proof, so they can go in the dishwasher, microwave, washing machine, pool, in the sun and more and they won't come off or fade. I actually have a large pack of labels from Lovable Labels that I bought when my son was in kindergarten and he is now in grade 3! I am on the last few labels, so I do need to order more, but I can say definitively that no label faded or came off, except the shoe label, but that was because I didn't put the included protective cover over it.
In the camp pack you get:
15 sticker labels
40 slimline labels
12 shoe labels
72 press n' stick clothing dots
2 mini metal tags with silver ball chains
12 square labels
There are a number of designs, plain and whimsical including monsters, pirates, owls, fairies and more.
On top of this deal, you'll also get free shipping, so the $40 cost is all pay (and taxes if applicable).
(Expiry: Unknown)