Hush Puppies Coupon Code: Extra 50% Off Up to 68% Off Outlet & Free Shipping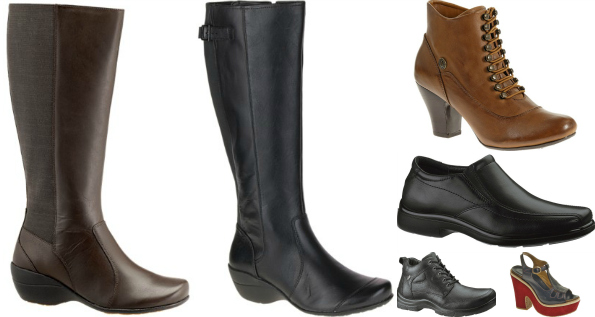 Hush Puppies has released a brand new coupon code this month. Save an extra 50% on outlet and sale footwear. With up to 68% off in the outlet, you are sure to find a good deal on new boots. In addition, the coupon code will give you free shipping - an extra $10 value.
Click here to shop @ Hush Puppies Canada now
Coupon Code: HPDEC50
Discount: 50% off & free shipping
Expiry: 21st December 2015
Winter is upon us and most of us are looking to buy boots instead of shoes these days. In the Hush Puppies' flash sale this week, there are two pairs of women's boots on sale. First, the Aimi Kana IIV is on sale from $139.99 down to $114.99. Layer the coupon on top of that discount and these knee-high boots come down to $57.50. The same price is for the black and the brown colours as well as the medium and the wide widths. This boot is calf-friendly as the back of the boot is made of elastic to stretch and mould to your calf's shape. I can see why this is such a popular boot as it has a great toe shape, clean front, small heel, and knee-high leather front.
Next, I would recommend the Tanzi Kana on sale from $150 down to $119.99. After coupon code, pay just $59.99. The leather goes back farther on the sides so there is just a strip at the back that is made of elastic to accommodate calves of all sizes. This boot is only available in black leather in 'wide' width. However, it appears that all sizes are currently in stock.
Men are not forgotten. The Endurance has an aggressive tread that would be perfect for winter weather. Whether walking through slush or snow, this boot has you covered. Originally $160, the boots are on sale for $139.99. After coupon code, pay $69.99.
Further in the women's section, I fell in love with these Erika Lonna boots. The lace up detail on the suede is just fantastic - it is so classic Victorian. Originally $150, they are now on sale for $119.99. The come down to just $59.99 after coupon code. I want the black pair for myself but they only have medium - not wide width.
There are many other great boot and shoe deals you can score right now. With up to 68% off in the outlet and the extra 50% off coupon code, you are certain to score a great deal.