HS Sweden: 20% Off Coupon Code & Free Shipping No Minimum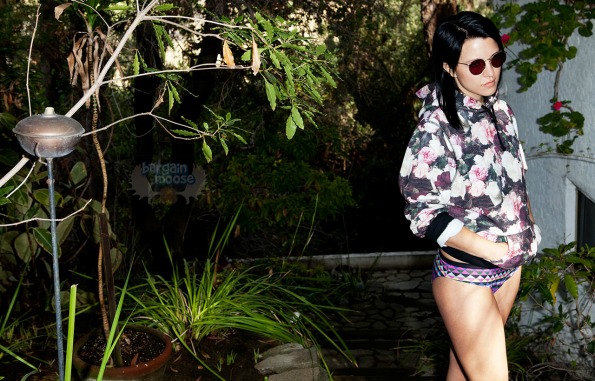 Oh my lovely Moosers, HS Sweden as a combination of great deals right now! First, receive 20% off your order with no minimum. This coupon will work on all non-collaboration socks. Thus, you can get 20% off regular priced or sale outlet socks! In addition, HS Sweden is offering free shipping with no minimum right now.
Click here to shop socks @ HS Sweden Canada now
Coupon Code: LDR84
Discount: 20% off
Expiry: 20th June 2015
I suggest heading straight for the sock outlet and loading up on gorgeous new socks. I am a bit of a sock fiend myself, and have at least 50 pairs so I am RESISTING. But seriously, I love these socks. They totally express my personality. Now, if socks were in my budget this month, then I would totally be buying these designs.
First, the Leopard Sock in purple, blue, and green is my favourite. I may just make an exception for this pair of socks, as they are so cute! I usually hate animal print but, in suck bright colours, I am willing to make an exception. Originally $13, the sock is now on sale for $9.10. Use the above coupon code to reduce your price to only $7.28.
Next, I must have a pair of over the knee socks. I am seriously getting into high socks and love the way they look with short skirts. These Over the Knee Big Dot socks are on sale from $22 down to $15.40. After coupon code, pay just $12.32.
If you want a slightly shorter sock, then purchase a pair of Small Dot Knee High Socks. The over the knee socks come above your actual kneecap whereas the knee-high socks rest just under your knee, at the top of your calf. Originally $16, the socks are on sale for $11.20. After coupon, pay $8.96.
A note on sizing: HS Sweden uses European sizing for socks. I find that their 36-40 socks are perfect for average size women's feet and their 41 - 46 size is good for men's feet. However, you can consult their size chart to make sure you buy the right size for your feet.
Now, there are plenty of non-sale items you can purchase as well. Check out their awesome athletic socks (my favourite) and their underwear for men and women. There are a couple different styles for men including a fitted boxer and a non-fitted boxer.
For this and future HS Sweden coupon codes, visit our forum.