Goodness Me Coupon Code: Free Shipping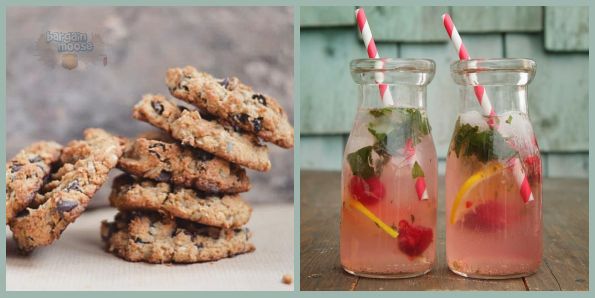 Goodness Me has a current coupon code for free shipping with no minimum. This coupon can only be used once per account / email address.
Click here to shop @ Goodness Me Canada now
Coupon Code: F15GMS
Discount: free shipping
Expiry: Unknown
I am a big fan of Goodness Me ever since I placed my first order, recommended a friend pace an order (he did) and then ordered some stuff and sent it to my Dad for Father's Day. On my first order, I used this 20% off coupon code. On my second order, I took advantage of their free shipping offer (two-days only). On my next order, I will use this free shipping coupon.
I was actually looking for soap when I found this deal. I use all natural soap and it can become pricey at $5+ a bar usually. Right now, Goodness Me has discounted a selection of all Crate 61 natural soaps from $4.99 down to $3.99 per bar. Select from:
Of course, the sale section is where it is at. With 96 products currently on sale, you are bound to find something inexpensive that you can combine with this free shipping code.
These Santa Cruz juices are a favourite deal of mine. Seriously, what is better than 1 litre of your favourite organic, non-GMO juice delivered to your door for a couple dollars? Originally $4.99, these juices are on sale for just $2.50 each. I want to order the Organic Limeade, 946ml and the Organic Raspberry Lemonade. In total, there are six flavours to collect.
I am a bit of a popcorn addict. If I get my hands on a bag of popcorn, then it is all hand to mouth until the bag is finished. However, I am also health conscious and realize that genetically modified corn is not the best. Finding non-GMO popping corn can be difficult, but Goodness Me currently has Eden Organics Organic Popcorn (566g) on sale from $7.99 down to $5.99. Popcorn is an excellent wheat-free and gluten-free snack food that is low in calories and has plenty of fibre.
Want a little extra treat for you or your children? Purchase Honey Sticks sold by the stick for 25¢ each. Throw a couple of these into your order. Then, reach for a honey stick instead of a cookie the next time your sweet tooth decides to voice an opinion.
For this and all other Goodness Me coupon codes, please visit our forum.