Get All Your Halloween Accessories @ SammyDress from $1.89 with Free International Shipping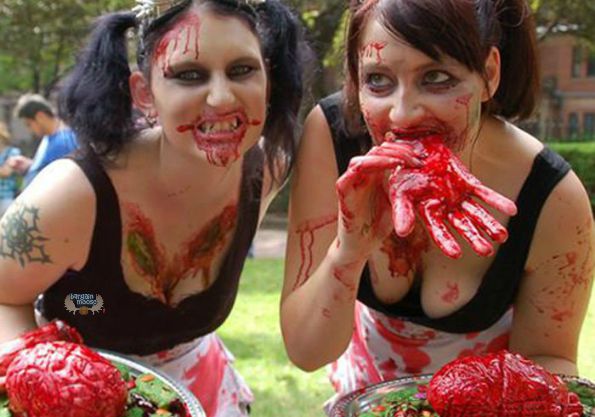 Halloween will be here before you know it and if you have a great DIY costume in mind, you might need some fairly inexpensive accessories to go along with it. If you are going DIY, you don't want to blow your budget on a few things to go along with the costume, so I found some very cool accessories and items you can use as part of your costume at Sammy Dress. Sammydress is an asian store, but they have free international shipping on a number of products and as long as you keep your order under $20, you are good to go with no duties. We've also got a great exclusive that will reduce your total even more!
Click here to shop @ Sammydress.com now
Coupon Code: BARGAINMOSE
Discount: 8% OFF $10+, 9% OFF $20+, 10% OFF $30+, 11% OFF $100+
Expiry: 31st December 2015
While this coupon has an increased discount on a larger purchase, I would still suggest doing separate orders to keep your total under $20 and save the duty you might have to pay. Two extra percent off isn't a huge deal!I also want to note that you might think the coupon is Bargainmoose, but there is only one O, keep that in mind ;)
If your costume requires you wear a wig, the prices for wigs at SammyDress is pretty low. I like this silver/white/gray wig for your old lady costume. Regularly $22.09, it is on for $10.43 and comes down to $9.60 with the coupon added.
I recently saw a costume where a couple were the Ghostbusters and this belt buckle would be the perfect addition to a white coverall and some DIY ghost killing packs. This was $13.51 and on sale for $7.11. Get your total over $10 to get an additional discount with the coupon.
If your plan is to be a superhero, this Superman S ring for men could be a sweet and unique addition to that costume. Regularly $6.29, it is on sale for $2.82. With it being that low, you don't even need the extra coupon as well as the free shipping to order this.
Add a lot of sexiness to your costume with these very pretty sexy triangle pattern elastic pantyhose. It does say for women, but depending on your costume, I know some men who would rock these. Regularly $23.89, they are on sale for $7.02. With the very intricate pattern, these would sell for quite a bit more in a sex toy shop.
Anna mentioned this chic skeleton hand embellished hairpin for women when she posted about Sammydress last year and I think it is cool enough to have to mention it again. Regularly $4.15 and now only $1.89.
Shopping for your accessories on Sammydress might take a while because they have so many pages of stuff, so give yourself some time and have fun! While you don't have to search for Halloween on Sammydress as many of the non-traditionally Halloween items could work for your costume, I come up with almost 200 items when I do.