Garage Canada Cyber Monday 2 Day Special Save 30% Off All Orders & Free Shipping Nov 28-30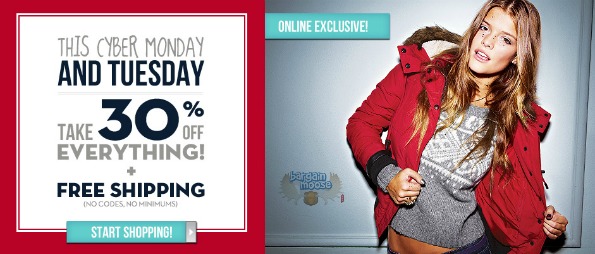 Garage Canada has topped off their weekend of deals with this latest Cyber Monday offer! You can save 30% off all orders and get free standard shipping at Garage.ca. You have until 30th November, 2011 at 6 am EST to grab this deal!
There are no coupon codes needed to save 30% or get free shipping and better yet, there is no minimum to spend to get the discount!
The new deals posted online at Garage are:
Of course the prices get even lower when you add on the 30% discount.
I like these Holiday Jaquard Socks which are priced at 5 for $10. With the discount, you'll get five pairs for just $7 or just $1.40 each. There are a few different styles available. Great stocking stuffers!