There are a number of stores offering free shipping for today only, or for the next few days. As you know, we keep a running list of these offers on our free shipping page.
For today, here are a number of stores offering totally free shipping who don't usually do so:
Fashion:
Home: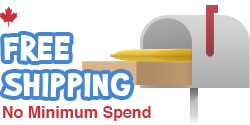 Electronics:
Health & Beauty
Simply click through, have a browse. Add items to your cart and you should see free shipping automatically on the order. It's a perfect opportunity to get cracking with the rest of your holiday shopping!  There are loads more than only those I have listed above, there are over 150 stores on the list right now.