Flavour Party Grab Bag Was $60 | Now $20 & Free Shipping With Coupon Code @ Burt's Bees Canada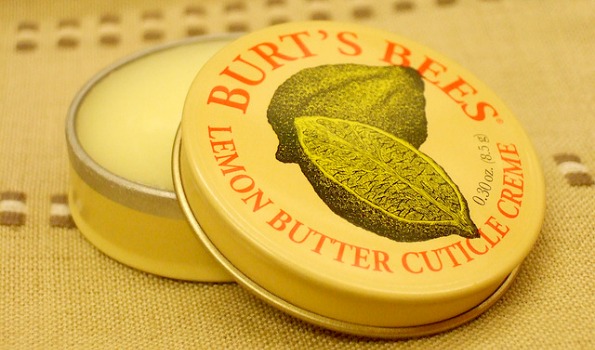 The Flavour Party Grab Bag is on sale right now and is a steal of a price. This beautiful gift set full of luscious Burt's Bees products is valued at $60, but now you can grab it for only $20. Use the coupon code GOWILD15 to add completely free shipping with no minimum!
This morning as I woke up bleary eyed and I did exactly what I do every morning. I turned off the alarm on my phone, checked my e-mail and checked Facebook all before I was even truly awake. It has become a ritual for many of us, but this morning it paid off with a deal. On Burt's Bee's Facebook page, I discovered a free shipping coupon with absolutely no minimum. I am not sure I have ever seen a free shipping coupon from Burt's Bees, and I adore their products.
Wanting to squeeze the most out of my triumphant find, I headed over to the sale section. and discovered this awesome Flavour Party Grab Bag. There are two scents to choose between that will affect the scents of the Güd products. Choose between Floral Cherrynova and Orange Petalooza.
Here is what is included with the grab bags:
Güd Body wash
Güd Body Lotion
Güd Shampoo and conditioner
Two 6ml lip glosses
Lip balm and cuticle cream combo (pomegranate with the Cherrynova set and mango with the Orange Petalooza set)
Güd Bath Products Price Comparison
These products are difficult to price match, I do not see many of the Güd line here in Canada. Over at Best Buy Canada, I found several of the Güd lotions for as low as $5.18 per bottle and the conditioner only for $7.99. Unfortunately, I do not think this Burt's Bees line is carried much anymore within Canada. Over in the US, the line is still going strong. Check it out over on Amazon US where the shampoo and conditioner combos are going for $26.95 US. There are also multiple other scents we just cannot find here in Canada. I realized while I was price matching that this was an item that I normally bought at Target Canada but have not seen much on the shelves recently since they left.
Cuticle Cream Price Comparison
At Well.ca, I found the Lip Balm and Cuticle Cream Combo available for $7.98. Walmart.ca carries the cuticle cream alone for $7.97.
Lip Gloss Price Comparison
As for the lip glosses, they will cost you $13.27 per each gloss at Well.ca. The same lip glosses will cost you $12.58 at Best Buy Canada. The lip gloss starts at $12.05 at Amazon.ca.
Final Price Comparison
Whether you like the Güd products or not, if we compare the price of the lip gloss alone (lowest at $12.05 on Amazon Canada), the price of the two lip glosses ($24.01 @ Amazon Canada) is more individually then the cost of this entire gift set.
Reviews
Burt's Bees products usually have great reviews. I have personally used all of these products in this gift set though I only tried a few colours and scents. I would purchase all of these products again. The cuticle cream is great if you are a gardener, I have one in my beauty bag. The lip gloss also has great reviews. Here is one review from Well.ca:
Great product and also very nice colours. Colors does not go on lips very dark so you can use more generously without worry. Keeps lips soft and moist in very dry conditions.
Shipping
Shipping is completely free, with no minimum with the coupon code. Shipping would normally cost you anywhere from $8.50 to $15 depending on your location, or you would have to spend a minimum of $50.
This is a high-quality gift set at a bargain price. You could even break this set apart and keep a few items for yourself then save the rest for a gift. I will not tell anyone!
Image Credit: Peas
(Expiry: 30th June 2015)