Fit4Balance Coupon Code: $20 Off $100 & Free Shipping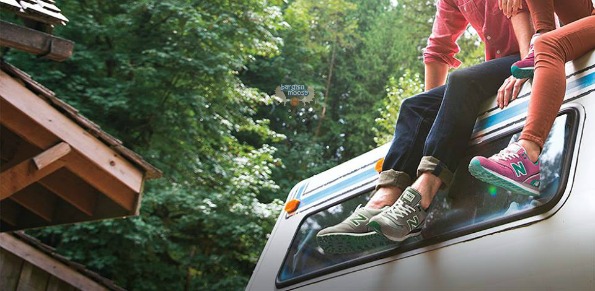 Have you shopped at Fit4Balance yet? Now might be the time, as they have a hot coupon code out this week for $20 off $100. The coupon codes they usually have out are for about 10% off, or if you buy more, you get an increased discount. They have had this $20 off coupon before, but it was a long time ago, so if you like getting a flat $20 off your bill, this is the coupon to use this week.
Click here to shop @ Fit4balance.ca now
Coupon Code: 20off
Discount: $20 off $100
Expiry: 27th April 2015
This coupon also works on clearance items, so if you are like me, you are going to fill your cart with already discounted merchandise then take your extra $20 off.
I haven't been keeping up my fitness regime and today when I went to yoga, I paid for it. I shudder to think what will happen when I do something heavier than yoga. But, that is my fault for losing track. To get back on track, I always like to get myself some new fitness clothing and a pair of shoes, since they should be replaced often.
I am love with this HKNB run jacket. HK stands for Heidi Klum, who does have incredible fashion sense (and the body I'd love to have). I love the contrasting mesh at the back and the metallic looking reflective stripes on the arms. You can get black in large or pink in small, medium or large. Regularly $119.99, it is on sale for $69.99. I found it at both Canadian and U.S. retailers selling it for no less than $120, so this is a fantastic deal.
And because my husband says I always shop for me and he has no clothing (he really doesn't, you should see our shared closet), I want to get him this New Balance essential full-zip hoodie. He looks so good in red and hoodies are perfect for his day-to-day lifestyle. Regularly $64.99, it is on sale for $44.99.
If I had bought both items at regular price, I would have paid $184.98, but my grand total is $94.98 instead.
Fit4Balance always has free shipping, no matter what you spend, which is a nice bonus on this order or any other you might want to make.