Exclusive Extra 15% Off @ Quiksilver, Roxy & DC Shoes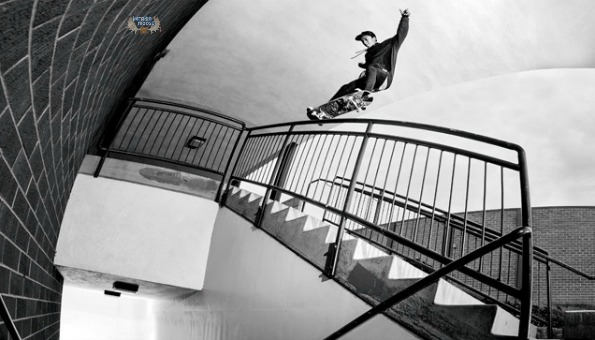 Have I got an exclusive for you! There are some really great things to love about this exclusive. First, it gets you extra 15% off sitewide at Quiksilver, Roxy and at DC Shoes. You don't need a coupon code, but you absolutely must click through the link I am providing you with below to see the discount. If you come back later and want to make another purchase at another time, you can find the link on each merchant's coupon pages - Quiksilver, Roxy and DC Shoes.
So, this coupon is only valid for one item per order. But, each store has free shipping, so you'd be best just to make separate orders if you want more than one thing. All of these stores also ship from the U.S. with duties added at checkout and if you have an order under $20, your duties are waived.
Once you've clicked through the link, you'll automatically see that everything has another 15% discount added to it, whether it be sale or regular priced items. This means, every single thing on the site will be discounted, exclusively through this link.
I see quite a few items I'd be happy to get at each store. This cozy up hoodie was regularly $59.95 and on sale for $44.97. With the exclusive link, the price comes down to $38.22. You are actually seeing the sale price as the regular price, but if you had gone to Roxy's site before clicking the link you will have seen only the regular price of $60 and sale as $45.
At Quiksilver, I picked up another rashguard for my kids as I love Quiksilver's rashguards. I bought a few before my trip to Cuba in January and my kids wore them everyday to protect from the harsh sun. Not only did they look really good, they stood up to the abuse of the saltwater, sand and my kids (that's saying a lot!). This one for toddlers was regularly $24.95, on sale for $17.99 and now only $15.29 for the blue and regularly $24.95, on sale for $14.99 and now only $12.74 for the red.
Over at DC Shoes, there are some great deals to be had. Think about the fresh powder next year will bring (I won't be, but you can). This men's Devun snowboard was $499.95, on sale for $374.99 and now down to $318.74. Without our exclusive link, you'd pay $56 more for this snowboard.
Let me know what you get!