Espresso Mainstays End Table Only $9.88 @ Walmart.ca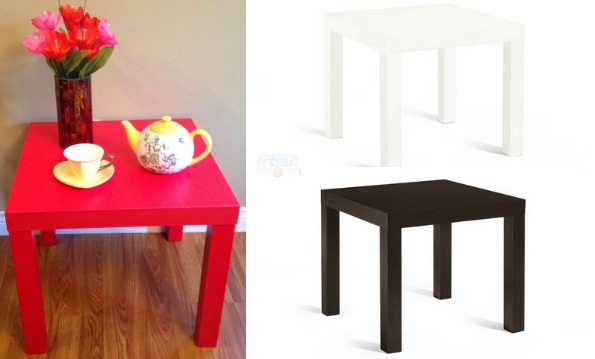 Walmart Canada has discounted the Mainstays Table in Espresso from $17.47 down to just $9.88 with free shipping. This table makes an excellent low-budget end table for your guest room, living room, or child's bedroom.
You will note that there are two tables available. The espresso has been discounted to $9.88 and the white is on sale for $13.88. The espresso colour should match most decors. The Mainstays end table is constructed of MDF and melamine for a sleek finish. The table measures 20" square and is 17.75" high.
According to Walmart, this table is easy to assemble but the two reviews on the table are polar opposites. One person gave it a one star review because they had such trouble assembling the piece. The other reviewer gave the table a five star review saying it was easy to assemble, well priced, and they might just purchase another one.
Now, I also found another Mainstays side table in red on sale for just $10. All the other colours are sold out so you can tell this is a popular product. One reviewer (who purchased the red) said:
I bought this as an accent table and it is larger than I thought it would be. Will be buying another for $10!
I used their picture with the teapot in the banner above as it is very pretty and really shows how great this simple little end table looks.
Now, I could not exactly price compare this table anywhere as I could only find it at Walmart in Canada. However, I looked at the comparable style of table at Ikea. The Lack Side Table at Ikea costs $12.99 for their espresso equivalent, $15.99 for white, and $15.99 for red.
Now, where Walmart really pulls ahead on this deal is with their free shipping policy. You will get these end tables shipped to you for free. There is no need to pop into a local store or to pay for shipping charges. Not all of us live near an Ikea (there is not even an Ikea on Vancouver Island) and shipping charges for furniture can be high.
I did note that the red end table may be cheaper by a $1 in store (depending on where you live), but all my local stores are currently sold out so I am out of luck.
(Expiry: unknown)