eBay Canada: 47% off Refurbished T-Fal Melody 2 Nescafe Dolce Gusto - Now $79.99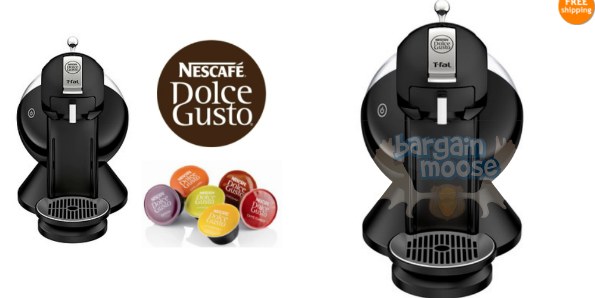 T-fal has started an authorized clearance outlet on eBay Canada. One of their items on sale is a Manufacturer Refurbished T-Fal Melody 2 Nescafe Dolce Gusto for only $79.99. The machine is fully functional, and comes with all accessories and warranty. As an added bonus, it ships for free across Canada.
Manufacturer refurbished items are great, you are getting the same item for a great discount. They come with full warranty as well, so if anything goes wrong you are covered. The T-fal authorized clearance outlet even offers a 30-day money back guarantee. The only catch is you have to pay return shipping (unless there is something wrong of course).
These coffee makes are hugely popular. I can understand them being quite a money saver too if you have a coffee or latte habit you feed at your local Starbucks or Second Cup. You could easily save a bundle by making them at home.
Expiry: Unknown