Dress Lily January Clearance & Free Worldwide shipping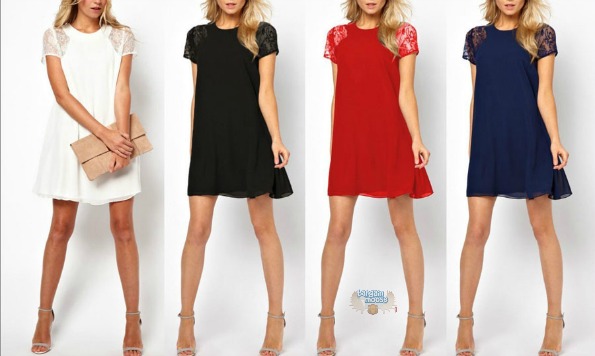 I love discovering new stores and I found a cool one that has free worldwide shipping and an awesome January clearance with 70% off.
Dress Lily is not just a dress shop. They've got everything for fashion for women and men. Their clearance sale is jam-packed with goodies and not just winter items. I noticed that their jewellery is already super cheap, but even more so during the clearance.
Be sure to change your currency to Canadian so you can see the exact prices. While Dress Lily does ship from China, and they do offer free worldwide shipping, you may incur duties or custom fees at the border.
This sweet rhinestone decorated clover pendant women's necklace is cute and was $2.44 and is now $1.67. Add to the fact that this ships to you for free and you are paying less than $2 to get this necklace to your door. There are lots of other jewellery deals like this.
A winter coat for only $18 seems pretty out of this world. While this loose fitting hooded thick no button plush women's long winter coat looks super warm, I think it might be best on a warmer Canadian winter day since it doesn't have buttons to do up! Originally $29.44 and now $17.81.
I'm so loving this women's wool blend solid colour noble style worsted turn-down collar long-sleeve jacket. I think it is beautiful for a memorable night out. With a regular price of $80.60, it is almost half price at $44.11.
While not technically on sale, I had a look at the dresses 2014, as I love exploring new dress styles and found the prices were very low. There are some really pretty ones in there too.
Be sure to use the size charts available to determine your correct sizing. I've ordered some things from China before and found that the sizing is much smaller than our Canadian sizing. Taking a look at the models in the photos, I'd definitely say their medium is not my medium.
(Expiry: Unknown)