Dell Canada: Wireless Keyboard + Mouse Was $50 | Now $30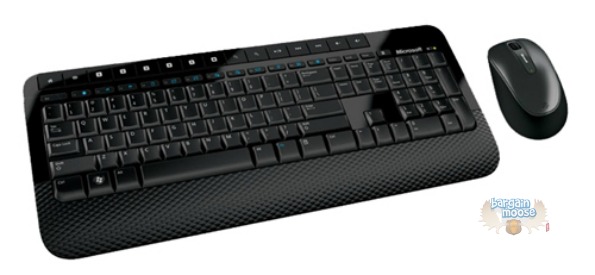 Trying to reduce cords on your desk? Pick up this Microsoft Wireless Desktop 2000 Keyboard and Mouse combo. Originally $49.99 the pair is on sale for $29.99. That is an affordable set to accompany your desktop computer.
The keyboard has the ability to encrypt what you type into it - perfect for personal and business security. It also has a pillow-textured palm rest for support. The set comes complete with a wireless, full-size mouse with side grips, four-way scrolling and Blue Track technology. You just have to plug in the transceivers and you're ready to go - pretty simple to use.
The price tag is really fair as well. It works out to $15 a piece. With free shipping from Dell Canada - there are no surprises.
Expiry: 3rd January 2013