Clearly Contacts Canada: Glasses Clearance Sale & Free Shipping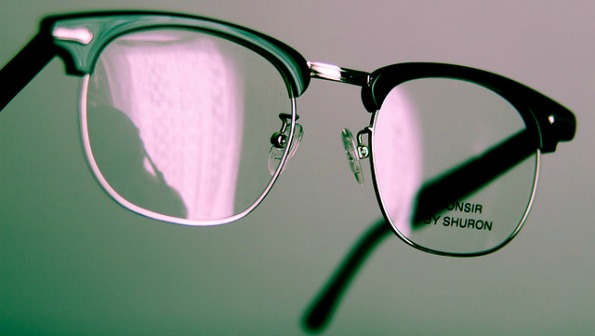 Clearly Contacts Canada is hosting an up to 70% off glasses clearance sale with free shipping and free handling on all orders.
There is a wide range of sale prices, with many glasses discounted over 50% off. The sale section can be a bit daunting, but you can narrow it down by size, your favourite designer, sex, and colour. Here are a few pairs of glasses I found that might be of interest to you.
These frames for men are from the well-known designer Michael Kors. They are made of metal and are eligible for progressive lenses. These same glasses are also available in silver for the same price. For anyone who loves their aviator sunglasses, these glasses feature the aviator style in a more modest size.
I love the bold look of these DSquared2 glasses for women. The frame is a glossy black and features a subtly upturned cat eye shape with a rounded bottom. The glasses are made of acetate and are progressive lens eligible. While these glasses are also available in a tortoise colour, they cost double the price of the black version. This company, DSquared2, is actually the brainchild of two Canadian born twins: Dean and Dan Caten.
These oval shaped glasses are not your standard shape, as the oval has slight corners around it that are quite evident in the frame. It makes these glasses look like ovals trying to burst out of themselves. The inside arms and outside arms are accented in a light purple, and the Baby Phat logo is very prominent on the front of the arms.  These women's glasses are made out of black acetate and cannot be used as transitions as the lens is too short at only 25mm tall.
These glasses and many more for men, women, and children are on sale at Clearly Contacts Canada right now. Clearly Contacts offers free shipping and handling on all glasses and sunglasses orders no matter how much or little they cost. I suggest measuring your current best fitting glasses and comparing them to the measurement chart underneath each pair of glasses. Those charts are as important, if not more important, than style and will help you find the best fit.
(Image credit: reway2007)
(Expiry: Unknown)