Chapters Indigo Canada: Free Shipping with No Minimums 3 Days Only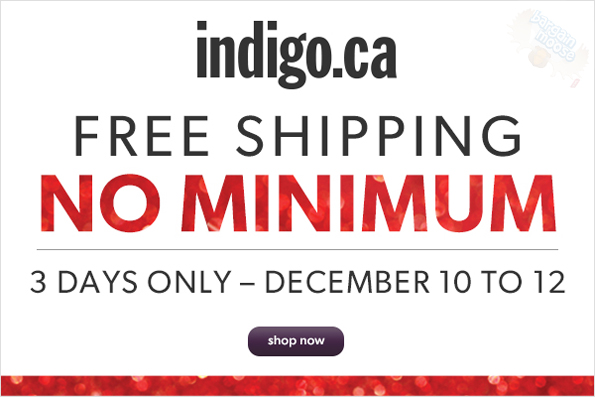 Yesterday was No Minimum Monday and a lot of stores participated but Chapters Indigo Canada was not one of them. They still had a minimum spend to get free shipping with their orders.  Today however marks the beginnings of a new day and they have a free shipping deal on.  For just three days only, you will be able to get free shipping with no minimum purchase at Chapters Canada.
If you are shopping today and you forget to add something to your cart, no problem, just add it tomorrow or the next day and you will still get the free shipping.
I like shopping at Chapters because they have such a huge variety of product to choose from. There are a few great sales this week worth checking out to get the most bang for your buck.
Additionally, you can use the Chapters coupon WELCOMEDEC to save $5 on all purchases of $30 or more. That means you have the potential to get free shipping and save $5 which is great!
(Image credit to Jeff Milner)
(Expiry: 12th December 2013)