Browns Canada: Free Shipping No Minimum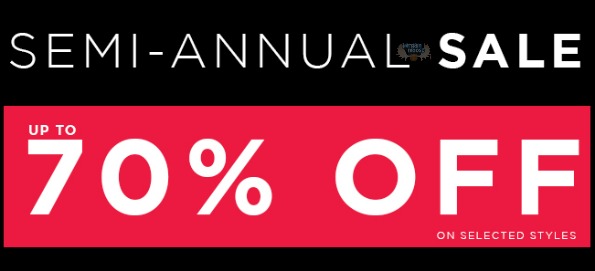 Browns Canada is offering free shipping with no minimum for three days only. Usually, Browns has a $198 minimum, so this gives you the chance to take advantage of their up to 70% off sale without worrying about hitting a minimum or paying extra shipping charges.
Of course, you will want to find the best deals in this sale. As per usual, sizing will be limited. If you are a size 9 ladies, then check out this sale on these Hunter Rainboots in black. Originally $180, they are now on sale for $79.99.
If you want a little punk rock action in your life as well as some cheap designer goods, then check out these Nikko High Tops from Michael by Michael Kors. Originally $228, these shoes are now discounted to $79.98. They are still available in a size 7 and a size 7.5.
Think you know UGG? Think Again! These UGG Australia High Heel Boots will give you a new appreciation for the brand. Originally $345, the boots are now on sale for $99.99 and if you are a size nine this is your lucky day.
Enjoy all these great deals with their free shipping offer. For more companies that offer free shipping check out our free shipping page.
(Expiry: 19th January 2014)