American Apparel Coupon: Free Shipping No Minimum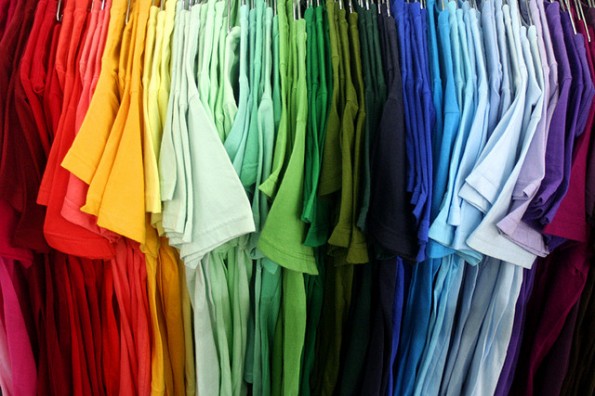 American Apparel has a very rare free shipping coupon code right now. Shop their amazing sales and receive free shipping with no minimum.
Click here to shop @ American Apparel now
Coupon Code: FREEFALL
Discount: free shipping
Expiry: 7th September 2014
I searched back in our American Apparel post archives well over a year and cannot find a single instance of them offering a free shipping promotion before. I also cannot remember them offering free shipping in any of my time blogging so this is truly an unusual offer from American Apparel.
The sale section is an absolute must to visit. I know I will be spending a couple hours in it this evening when I have time to browse and decide what I want to buy. This Stretch Floral Lace Long Sleeve Mini Dress is certainly a contender. Originally $60, the dress is now on sale for $15. While it is not something you would just wear out of the house by itself, this dress does make a lovely piece for the bedroom or when layered with other items when worn out.
Need something you can wear out? Do not worry. American Apparel also has a lot of less risqué clothing. This Unisex Long Sleeve Boat Neck Shirt might just end up in my cart because of the generous length (29" long) and long sleeves. The price does't hurt either. Originally $45, the shirt is now just $10. I like the butter colour better than the brown. I think it would look good when paired with jeans or shorts.
The Nylon Tricot Floral Lace Cycle Short is on sale for just $10, originally $44. Now, if you are a cyclist these are quite useful for layering under your regular clothes. However, you can also wear these under skirts or dresses to prevent the dreaded thigh rub - for women whose thighs naturally touch. They are rather pretty too with the lace band around the bottom of each leg.
There are so many deals at American Apparel right now that free shipping just pushes this deal way over the top. Swimsuits from $10, bikini separates from $5, dresses from $10, and more deals like these are what make this offer so special. American Apparel usually requires $60 for free shipping.
Keep in mind that although American Apparel ships from the US, all fees are included at checkout and you will not be hit with any customs or duty fees once the order arrives. For more American Apparel coupon codes, be sure to have a look on the Bargainmoose forum.
Image credit: Juan José Richards Echeverría