Amazon Canada: Save 51% On Royal Dreams Electric Blanket Queen Size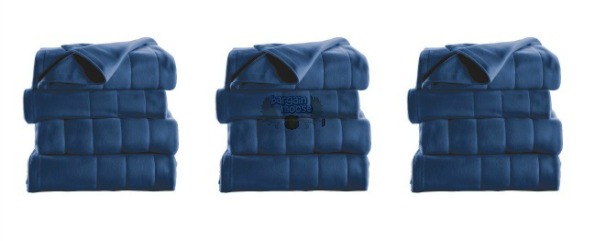 Some of the best warm bedding deals happen in the summer time, because no one is really looking for them. Right now, you can get a Royal Dreams electric blanket from Amazon Canada for just $58.50.
The price of this electric blanket was $119.99, but it is now just $58.50. You save a whopping 51% off the regular price. The brand name is Sunbeam and it is a queen size.  I love the royal blue colour of it.
Even though we are smack dab in the middle of summer and most likely won't need an electric blanket for our beds, it is still a great deal.  We like to camp a lot and this would be perfect for our bed in our trailer for those cold nights.  It would also be a great idea for a bedroom in a basement, or just to have when the cold weather starts back up in a couple of months.  Chances are, when you actually need one, the price will go up again.
As for the cost of shipping, it is absolutely free!
Thanks to Crafty501 on the Hot Deals forum for letting us know about this deal!
(Expiry: Unknown)