Amazon Canada: Koss MV1 Professional Studio Stereophone Was $200 | Now $80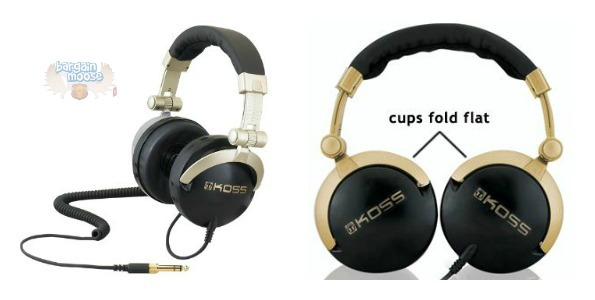 Amazon Canada has a great deal on a closed can headset of professional quality. Get the Koss MV1 Professional Studio Stereophone for only $79.99, originally $199.99.
This product has no reviews on Amazon Canada but has 27 reviews on Amazon.com. Most of the reviews are very positive with only a couple mentioning some breaking issues that the warranty did cover. Here is one of the shorter reviews:
These headphones sound so good, I had to re tune my home theater. The level of detail is amazing. You would not believe the things that go on in the background during live recordings. I use these mainly while playing video games late at night as not to disturb my family. They are a little big and a little heavy but that is more than compensated for with the sound quality. Great product at a great price and I highly recommend them to anyone looking for some nice headphone at a reasonable price. Oh yeah, the build quality far exceeds some more expensive ones that I previously owned. If you are picky and stuck on the more expensive brands, you are passing up a great product.
Funny: the headset is $23 more in Amazon.com.
I am a big fan of closed can over the ear headphones. I have 4 pairs *eek*! I also believe in quality if I am going to be pumping beautiful music into my head. I want my headset to give me the best experience possible.
Free shipping on orders of $25.
(Expiry: 11th February 2013)