Amazon Canada: Gaiam Green-Metro Gym Bag Was $39.99 | Now $25 & Free Shipping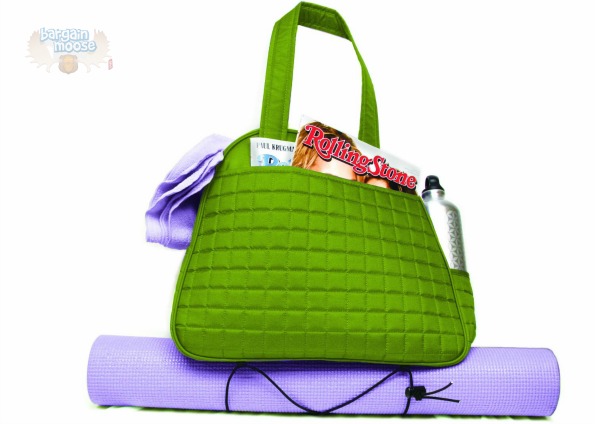 Amazon Canada has a Gaiam Green-Metro Gym Bag on sale for $25, down from $39.99. The price will save you $15 and still let you take advantage of the free shipping on $25.
Features:
Cinch cord on the bottom for your yoga or fitness mat
Large pockets with magnetic snaps for easy access
Outside pockets perfect for water bottle and other essentials
Inside zippered pocket and key ring holder
7 by 15 by 12 inches (L x W x H)
Weight: 14.6 ounces
It is machine washable so no need to have stinky gym bag syndrome. This seems to be the only colour on sale for this good of a price - the other colours will cost an extra $4 - $12. Amazon.com has a lot of reviews for this product and Amazon Canada has just one... but a very happy one:
I saw this bag in a store a few months ago and didn't buy it; when I went back, it was sold out. I was really happy to see it here! I recently used this bag as a carry-on and it was great since it isn't huge but holds a lot. Highly recommend!
Just watch out because the picture they use is a little misleading, it doesn't actually come with the yoga mat or a copy of Rolling Stone. :)
Expiry: 4th, February 2013