Adidas Golf: Up to 50% Off in Outlet, Extra 40% Off & Free Shipping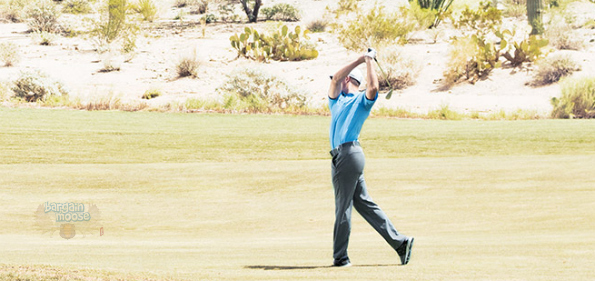 Heads up my sweet little golf fans! Adidas Golf Canada has a sweet outlet section full of clothing, accessories, shoes and more with select items up to 50% off. All outlet items are now an additional 40% off right now. On top of that, receive free shipping with no minimum required. I am on par with that!
You do not need to be a golfer to capitalize on these terrific deals. There are plenty of finds for athletic endeavours and just bumming around the house. One of my favourite deals is on the Puremotion Tour Jacket. The jacket is already on sale from $100 down to $50. As there is currently 40% off the outlet, this lovely jacket comes down to just $30. Both the Bahia Magenta/White and the White/Black colours are discounted. Almost all sizes are still available for purchase.
The ClimaProof Rain Provisional Jacket is another one of these gorgeous deals. Originally $80, the jacket is marked down to $40 in the outlet. Click through to the jacket and you will find the price just $24. I adore this jacket and would love to pick it up at this price! I cannot believe it is so cheap.

You can see the original price on the main page image and the final price because of the extra 40% off the sale price.
Not all items are 50% off in the outlet. In fact, most items are not. But the ones that are create an incredible combination of deals for one great price. These Puremotion ClimaCool Women's Golf Socks are on sale from $15 down to $7.50. After the extra discount, pay just $4.50 per pair. This is a phenomenal price for athletic socks and I am tempted to throw a couple pairs into my cart. With free shipping - no minimum - you could just buy one pair of socks and still get them sent to your home free of charge.
I am not a vest person, but I might consider them this fall. I rather like the simplicity of the Climawarm+ Ladies Vest. Like the jacket above, this vest was $80 and is now marked down to $40 in the outlet. Pay just $24 after the extra discount. I am having a hard time not buying this or the jacket because $24 for an Adidas jacket or vest is pretty awesome! With a vast selection of sizes, you should be able to find some great deals in your size.
(Expiry: Unknown)