75% Off Sesame Street 13.5" Ernie Plush Was $20 | Now $5 @ Amazon *HOT* (EXPIRED)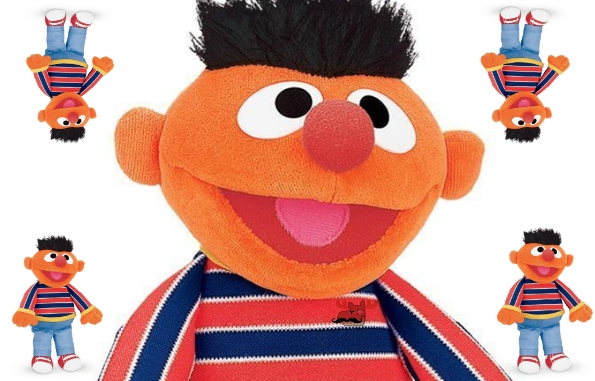 **Bump: This deal is back - at Amazon Canada this time!**!

I cannot believe the discount on this Seasame Street plush of one of the most lovable characters: Ernie! I half expected there to only be a Burt because no one likes Burt. However, you can save 75% on this Sesame Street 13.5" Ernie Plush. Originally $19.95, this plush is now on sale for $5 with free shipping for Amazon Prime members. Otherwise you need to spend $25 for free shipping at Amazon.ca.
What a great big plush at an awesome price! You get just over a foot-tall Ernie plushie in his iconic outfit complete with striped shirt, denim pants, and red/white shoes. All the other Sesame Street plush of the same size and collection cost a lot more than this Ernie plush. He so wants you to take him home!
This Ernie plush is made by the legendary Gund, who makes some of the finest plush and teddy bears around. Gund knows how to make a plush from the inside out. The Ernie (13.5") is owned and licensed by Sesame Street workshop. I actually took a picture of that place when I visited FAO Shwartz in New York City.
This 13.5" Ernie is part of a series of 13.5" characters that include characters such as Big Bird, Elmo, Grover, and Cookie Monster. You can see all of the plush toys in this series here. You could always stick a couple others on your wish list if you want to collect them as well. Then, when they go on sale, you can pick up some friends for Ernie.
The Gund Ernie plush is soft and cuddly. It is the perfect gift for a child who loves Sesame Street and would make a fantastic and affordable Christmas gift.
I am a bit puzzled as to why Chapters Canada says this is a 12" plush and Amazon Canada says it is a 13.5" plush. Either way, this plush is an amazing deal. I am so happy that I found it. I hope many of our Moosers pick up this Sesame Street officially licensed Ernie plush for their kids. Free shipping is valid on orders of $25 or more or any order for Prime members.
(Expiry: Unknown)