70% Off Oluki Canvas Shoes Were $90 | Now $27 & Free Shipping @ Live Out There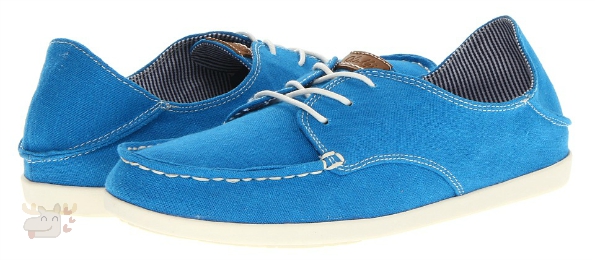 Live Out There Canada is one of my favourite places to shop right now with all their great sale prices. These Oluki Women's Heleuma Canvas Shoes are on sale right now from $89.99 down to just $27 per pair. Most of the popular sizes are still in stock, including sizes 6, 7, 8, and a few half sizes. Receive free shipping on all orders.
The Heleuma shoes are available in two colour options: tropical and punch with off-white accents. It is a nautical inspired shoe with thoughts of Hawaii and beach living in its design. The drop-in heel offers both shoe and slide functionality from one pair of shoes.
These shoes are designed to be healthy for you and healthy for the environment. The cotton canvas is breathable and the footbed is contoured with a leather foot patch for comfort. The footbed is easily removable for washing to prolong the life of your shoes.
You rarely see the words 'hand-sewn' on a pair of shoes these days but the Oluki shoes have a moccasin hand-sewn toe! That is pretty cool. The shoe's soles feature a non-marking molded gum rubber outsole with a Kava root inspired tread design. Be one with nature in these sweet little canvas shoes that were inspired by the comfortable moccasin.
I like this deal for several reasons. First, the price is fantastic for a quality pair of women's shoes that have been hand stitched and use such nice materials. Secondly, free shipping is icing on top of this deal. Also, the shoes come in the most popular women's sizes and a few others as well. The colours are bright and the design is pretty nice as well.
I need a new pair of running around shoes as I literally have NO flats (except a pair of sandals) and I have NO running shoes right now. Essentially, I can choose between boots and heeled shoes if it is too cold for sandals. I think I could splurge on a pair of these shoes for under $30.
(Expiry: unknown)