123inkcartridges.ca: Logitech Portable Tablet Speaker $64.99 (Was $99.99)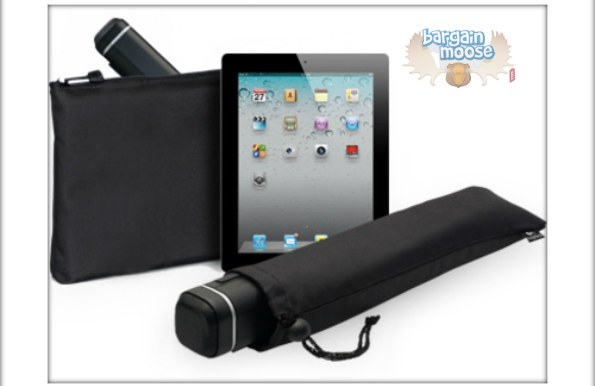 Know someone with a tablet that needs some way to share their music? Check out this Logitech Portable Tablet Speaker for $64.99 (Was $99.99). Compact, portable and it looks good too!
About the product:
Clip on, plug in, and press play. Logitech Tablet Speaker is compact for great sound on-the-go. A rubberized clip securely attaches the speaker to your iPad or other tablet. The 3.5 mm audio cable plugs into the headphone jack. And just like that, you've got sound that's worth sharing.
I have to say my biggest frustration was learning that my iPad would not dock on my iHome, a gorgeous sound system I got for my wedding. The iPad is just too wide and it hits the speaker on each side. I would love to just get rid of my iPod and play music around the house from my iPad.
Includes free shipping!