SavvyMom Discounts & Deals Of The Month!
Once again, the SavvyMom team have rounded up a list of discounts from Canadian boutiques, focussed on Mother and Baby issues. I'll tell you all the details now: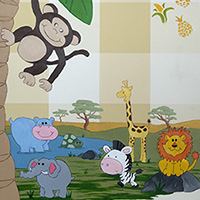 15% Discount Coupon @ MuralMom.com – use the promo code SavvyMay at checkout, until June 1st, 2009. Mural Mom is a Guelph (ON) based small business. You cannot buy online, you have to go through a quotation process, as this is a personalized service, not your average out-of-the-box design store.
10% Promo Code @ BumbleWeeNursing.ca – with the discount code savvy10. This promotion code will expire on June 1st, 2009. Again, this is a new store to me! BumbleWeeNursing is a Canadian owned and operated company, based in Winnipeg! They sell a wide range of maternity and nursing clothing. Shipping is free on a $200 spend.
15% Discount Code @ BlueCelery.com – with coupon code SVM112, until May 24th, 2009. Blue Celery Canada sell a specific baby sling, and that is the main feature of their site. They are an Ottawa based store, but ship Canada wide.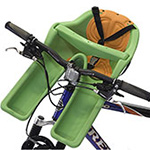 Free Shipping Coupon Code @ Trelia.ca – with promotional code savvy1 until 31st October, 2009. Again, another store with a unique product! Trelia sell a special safety seat for kids on bikes. They are based in Toronto, and ship their product all across Canada. You can order it online. As shipping is $20, it's a good saving.
15% Coupon Code @ Saplings.ca – use promo code Savvy 15, until 31st May, 2009. Saplings is a BC based Canadian store, which sells sustainable kids décor! Some really cute items on there! They're not cheap, so every little discount helps.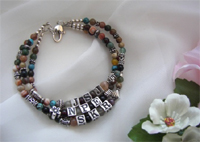 15% Discount Code @ Charming Mommy – with promo code SAVVY15 until 29th May, 2009. "Charming Mommy" specializes in charm bracelets, and they are based out of Barrie, ON.
Buy 2 ZooWallogys & save $10 @ Honey-Bunch – use discount code MayHoney until 31st May 2009. The ZooWallogy range is a collection of peel and stick wall art. They're funky!
I've just noticed that these are all brand new stores to me! I have not blogged about any of them yet. :)