Old Navy: Little Girl T-Shirts for 47 Cents!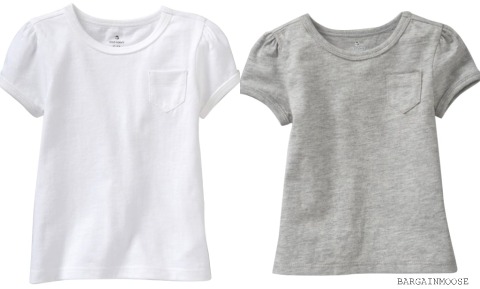 Thank you so much to Mooser Natalie for sending us a note mentioning that Old Navy had restocked its sale clothing! In that sale she also mentioned toddler tops for only 47 cents! These shirts are regularly $8.50 so you are saving around 95% on these babies!
They come in two different colours, white and grey. Right now they still have 4 sizes in stock: 6-12 month (grey), 2T, 4T and 5T (white). This is an amazing discount, and they wont last long at this price for sure. Parents can stock up on a basic necessity for peanuts... less than 2 quarters a shirt!