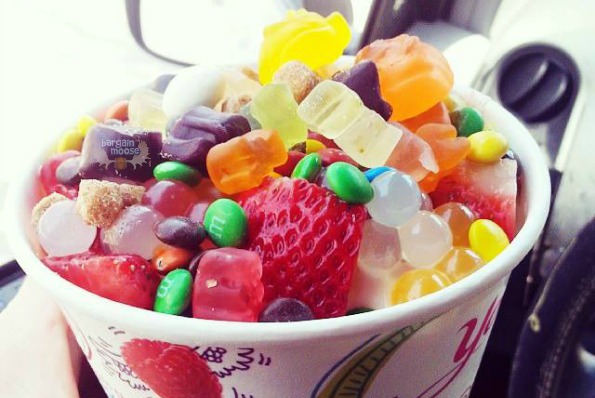 Treat Mom to some delicious frozen yogurt at Yogurtys today as you can buy one and get hers for free.
I absolutely adore frozen yogurt and loving going to get that treat with my kiddos. This deal is the perfect one for me, although I think a better deal would be for all my kids to get their yogurt free, since I have three kids. This deal is perfect for any Mom, young or old, new or experienced. It looks like this deal will be on the 16oz cup format and your purchase has to be $5 or more, which I'm sure is not hard to do.
Take a look at the menu before you go so you can drool a little with over 150 flavours of self-serve frozen yogurt and lots of yummy, nutritious and not-so toppings. What I like to do is put every single flavour in my cup so I try a bit of each. Then I add toppings that are healthy and ones that are just for fun. My favourites are chia seeds or broken chocolate bars. Its all about balance, you know.
Which should I get? Creme brulee or dulce de leche heaven? Give me S'mores or lucky mint white chocolate? I know - orange cream or salted caramel!
(Expiry: 11th May 2014)