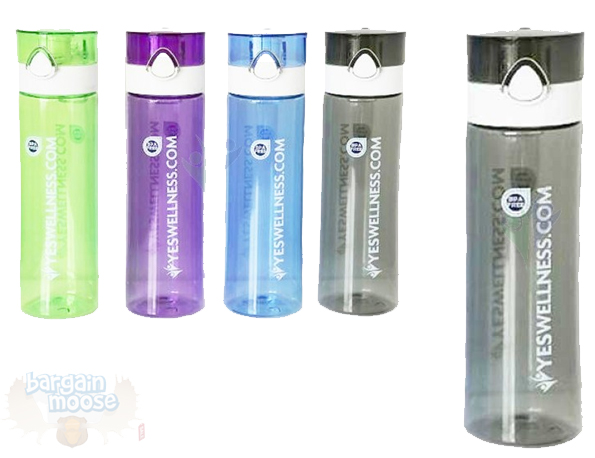 Apparently Yes Wellness made a boo-boo. I got an email from them in which they are apologising for sending out a Canada Post tracking email by accident. And in the apology email, they've mentioned a coupon code which is actually for a really great discount – free shipping and a free water bottle on any order of $10 or more! I think this is a very hot code!
Click here to use the Yes Wellness coupon code online now
Couponcode: YESWS
Discount: Free shipping & free water bottle
Expires: Unknown
Yes Wellness did not state the couponexpiry date on the email, but I have a feeling that the code will not be valid for very long. Use it as soon as possible, if you want to place an order. The usual cost of shipping is $9.95, and it's discounted down to zero when you add the above coupon code. Usually you have to spend $49 or more for free shipping, so this drops the threshold significantly. Now would be a good opportunity to place an order, if you were thinking of something small, not a high value order.
For the free water bottle, when you apply the above coupon code, you should get a popup with the option to choose a colour. You can choose from blue, green, grey or purple. It's a 650ml bottle, and it looks quite trendy – check it out in the image above. The bottle is valued at $19.99!
Our author Avigayil is a big fan of shopping online at Yes Wellness, and here's a little quote from here about her recent shopping experience:
My shopping experience at Yes Wellness was quite positive! They have an excellent selection of the brands I like at prices lower than anywhere else. They also shipped my products quickly and used an appropriate sized box (no over packing) for my order. I will certainly shop there again!
Thanks Avigayil.
I've tested out the above coupon code and it even works on items in the Yes Wellness clearance section, such as:
Happy shopping!