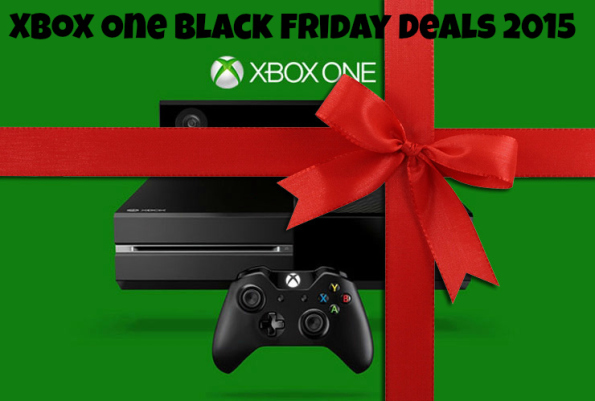 If a new Xbox One is on YOUR Black Friday or Christmas shopping list, then you have come to the right place! Here I have compiled a list of Xbox One Black Friday Deals from the most popular online retailers.
Hands down, I think Microsoft Canada has the best deals on the Xbox One this year. Not only will you receive from $50 to $100 off your Xbox One bundle, you also will get a FREE$60 Gift Card from Microsoft! On top of that, enjoy Assassin's Creed Unity for FREE when you buy any console. Here are the best deals:
The $60 gift cards come in the form of a digital promo code for online redemption. Receive free shipping on all consoles.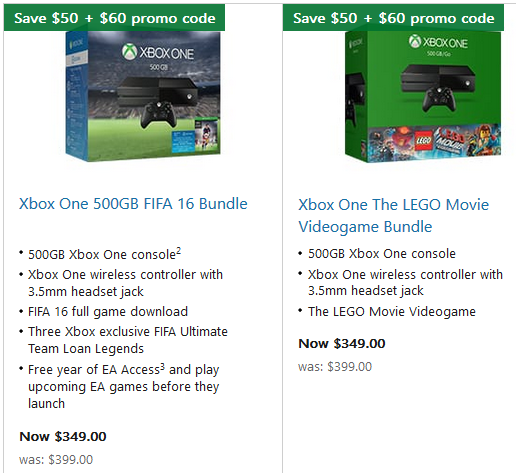 EB Games actually has a really nice deal on their Xbox One. Pick up Xbox One Gears of War Ultimate Edition Bundle + Biogenik Xbox One Controller Thumb Grips + The Crew: Wild Run on sale from $409.97 down to $349.99. That is right, get a bonus game and bonus thumb grips for the same price as anyone else is Selling this console for. The only deal I like better is from Microsoft.
Looking for extra games with your bundles? Check out the deals at Best Buy Canada then. They have thrown extra games into bundles to save you money. Here are some of the best deals:
You also get free shipping on your console order. We all end up buying extra games anyway, so this is a great way to save money on new games.
What a cool bundle - I will give you a cool bundle! The Source Canada is offering a free three-month Gold Subscription card with ANY Xbox One Bundle. Pick up the large Xbox One 1tb Fallout 4 Bundle + Xbox Live 3-month Gold Subscription Card - Bundle on sale from $474.98 and now down to $399.99. Receive free shipping as well.

You will see a lot of the same bundles but each website also has unique Xbox One bundles thrown together. You just need to find the right one for your own tastes. Here are a few cool bundle deals at Amazon Canada. This 500GB Xbox One Console - Gears of War: Ultimate with Call of Duty: Black Ops III and Batman Arkham Knight bundle was $539.97 and it is now $456.98. The bundle includes access to the entire Xbox 360 Gears of War collection to play on Xbox One at no additional cost if you play Gears of War: Ultimate Edition on Xbox Live before 12/31/2015. Receive free shipping as well.
(Expiry: unknown)