Toys R Us calls this a sale so nice, it must be half price. I agree with them there. 50% off definitely makes a person look twice and then usually snap it up before someone else gets to it. Right now, some of the items are sold out but there are a lot left for you to look at! As usual, some items are available to be shipped to your home and others will be available solely for in-store pickup.
Here is what you'll see in the above link:
Hasbro Board Games Sale:
Here is an offer for free shipping over $9 on the following Hasbro Brands: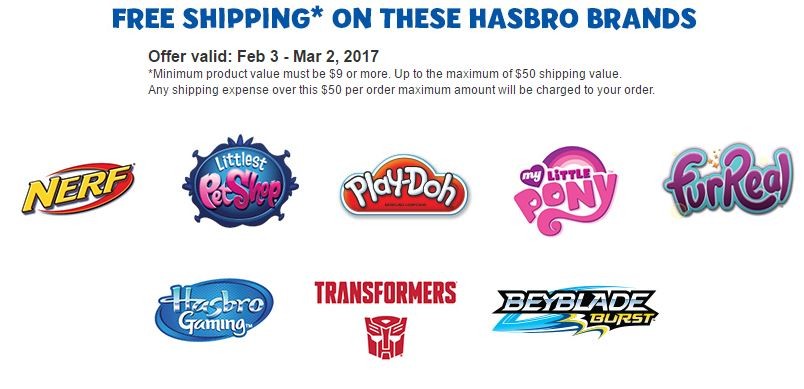 You can check out this in-store only deal if you live close to a Toys R Us. Buy 2 get 1 on Hasbro Toys & Games. Click the link to get the coupon!

Shipping varies widely depending on shipping promos, etc. Some items qualify for the free ship when you spend over $49 and others will qualify for the free ship as shown in the image above.