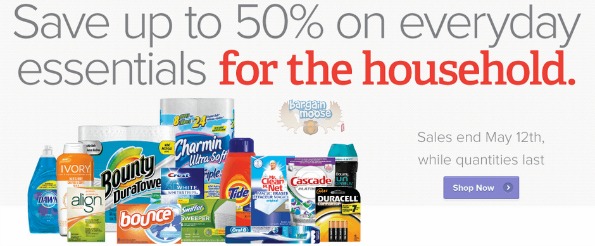 There is a great sale happening right now over at Well.ca.  Up until May 12th, you will be able to save up to 50% on household essentials.
This category of household essentials actually covers a huge variety of items.  It includes select supplements, dental products, cleaning items, laundry items and even batteries.
Here is a look at some of the awesome deals that are included in this sale:
These are just a few of the great household items that are included with this sale.  Some of these items are priced so low that even if you were to head into a store with a coupon and get them, you would still get a better deal online at Well.ca.  Also you get to shop for household essentials from the comfort of your own home which is a huge bonus in my books!
Shipping is generally free on orders of $25 or more. If you are a new customer, use our exclusive Well.ca Coupon code for $10 off a $40 spend.
(Expiry: 12th May 2013)