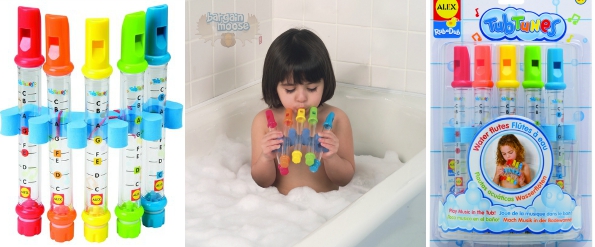 Well.ca has just started their fantastic Overstock Sale with select food, personal care, toys, baby care items, and more on sale for up to 75% off original prices. Items start at just 99¢ and you receive free shipping on orders of $29 or more.
While not everything is a stellar deal, I have picked out some of the better discounts on a variety of items. My favourite deals are on Burt's Bees products because I love the brand and I use the products frequently. Currently, I am working away on a tube of Burt Bee lip balm. If you are missing out, then purchase the Burt's Bees Hive Favourites Beeswax Gift Set that is on sale from $5.98 down to $2.99. Not only do you get a nice lip balm, you also receive a travel-sized body lotion as well.
Next, these Burt's Bees Nature Knows Colour Lip & Purse Kits are the perfect indulgent treat. Originally $12.98, they are now on sale for $6.49. Each set comes with a Lip Gloss Wand (6 mL), Lip Shimmer (2.6 g), and a change purse. There are three colour combinations to choose from:
I sometimes take protein powders to get a bit more protein into my diet as i often will go without meat for a week or two. This Sublime Turboshaker Blue is on sale from $10.79 down to $2.69. Protein can be hard to blend in to water thus this shaker has a 'bladed' bottom to help mix the contents of the container together.
Here are a few more self-care deals. This Kiss My Face Silky Soft Shower Gel  is on sale from $13.79 down to just $3.44. This lavender and lily scented shower gel is soft on your skin as it is Paraben, Phthalate, and SLS free and it uses no artificial fragrances.
I don't know much about this Andalou Naturals Kombucha Enzyme Exfoliating Peel, but it is currently 75% off the original price. This exfoliating peel was $19.99 and is now just $4.99.
For the kids, these Alex Water Flutes look like a lot of fun. Originally $19.99, they are now on sale for $11.99. Your set comes with five flutes connected together (it looks like they can be disconnected too). The flutes can be filled with different amounts of water to create different tones. One reviewer said:
My son loves playing with this in the tub, great buy for sure!! Thanks
Check out these and more deals at Well.ca's clearance sale.
(Expiry: unknown)