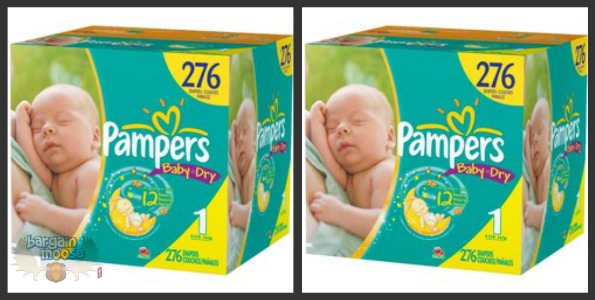 If you're baby or toddler uses Pampers diapers, it's stock up time as Well.ca has the largest box of Baby Dry Diapers on sale for just $42.99.
Pampers Baby Dry Diapers are available in sizes 1-6. The amount of diapers ranges from 276 diapers/box for size 1 to 140/box for size 6. The size 1 diapers work out to be $0.18 per diaper while the size 6 diapers work out to be $0.36 per diaper.
The price of $42.99 is for Baby Club members only. Non-members will pay $49.99 per box. Want to become a Baby Club member? It's free to sign up and you'll save 15% off diapers and more at Well.ca. So sign up before you buy this deal to get the best price.
Save yourself a trip to the store and get this giant box of Pampers delivered for free!
Expires: 29th January, 2012