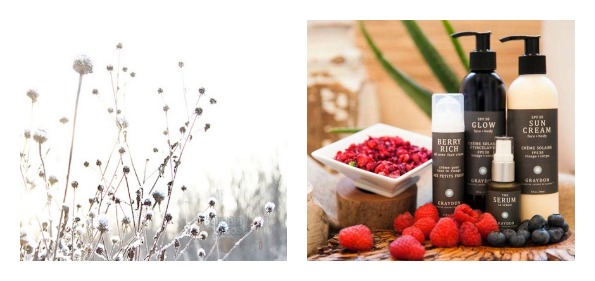 For two days only, receive $10 off $80 or $30 off $200 of regularly priced merchandise at Well.ca.
Click here to shop @ Well.ca now
Coupon Code: SUMMERSAVE10
Discount: $10 off $80
Coupon Code: SUMMERSAVE30
Discount: $30 off $200
These coupons are valid on regularly priced items only. While that does make me sad because I love stacking discounts, it also reminds me of all the things I rarely buy because they never go on sale.
I am a huge fan of the natural beauty line Graydon, but they have not gone on sale at Well.ca. I use Graydon's The Putty every single morning as my moisturizer. For 50ml, it costs $29, is all-natural and is Made in Canada. With one of the first few ingredients being Aloe Vera, I have used it to treat both my own and my husband's sunburns with amazing success. I also use Graydon's The Serum each night as a thicker night treatment. It is made cold pressed Canadian berries and is the most amazing thing for my dry skin. It retails for $46. Both of these have significantly helped my skin. I just ordered The Cleanser by Graydon and I am really excited to try it. It costs $24 and, from reviews I have read, is worth every penny. Since this stuff rarely goes on sale, coupons like these are good so I can buy some of my favourite products.
Does your personal care routine involve products that do not go on sale very often? If so, then these coupons are for you. Hugo is another brand I have recently switched to but have not seen on sale. I like their soap and just last night I tried out their bath bombs for the first time. While the scent was not my favourite, the bomb was really moisturizing. I would love to try out the Hugo Naturals Fizzy Bath Bomb Guiawood & Bergamot for $5.49.
If I bought The Putty, The serum, and a bath bomb together, then my total would come to $80.49. After coupon, I would pay just $70.49 for those three products. As they are part of my daily routine, any savings on them is welcome, as I would be buying them whether I could find a discount or not. I am sure we all have products like that in our household.
Well.ca offers free shipping on orders of $25 or more.
For these and other Well.ca coupon codes, be sure to check out our forum.