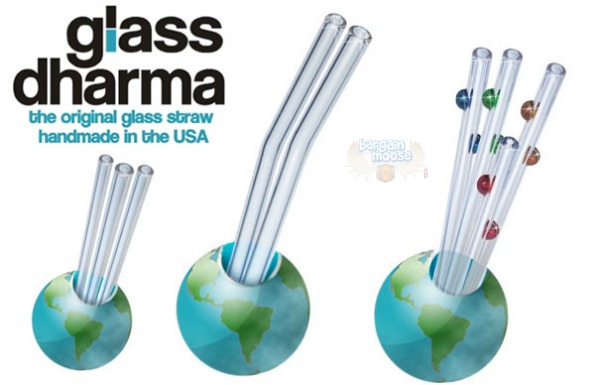 Let's talk about straws: one of these products you use once and then throw away. Don't get me wrong, I love straws but I hate waste. Check out these awesome Glass Dharma glass straws that are reusable for years and are currently 20% off at Well.ca.
I once worked for a lady who was in a wheelchair when I did home-care. In order for her to drink on her own, she had to use a straw with her beverages: whether it was water, coffee, or tea. I think that is when my own straw addiction started. I love straws. What I hated was seeing the boxes full of straws end up in the garbage over the days and months. Hundreds of straws!
Glass Dharma glass straws are the perfect solution. They come in different sizes depending on what purpose you want it for. This Glass Dharma Beautiful Bends Glass Strawin smoothie size regularly retails for $10.99 but is now on sale for $8.79. It has a 12mm diameter to suck up thicker drinks.
If you are going to pick up a straw (I totally want one), I highly encourage you to also pick up the Glass Dharma Stainless Steel Cleaning Brush. The one I have linked to is perfect for several sizes of the straw, but make sure you get the right brush for the straw size you order. Originally $5.49, it is now on sale for $4.39.
There are plenty of sizes and even decorated straws to choose from.
Shipping is free once you spend $25 at Well.ca.
(Expiry: 23rd February 2014)