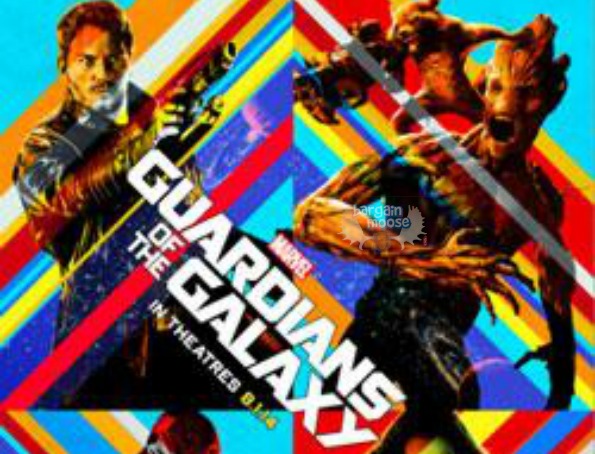 Want to see 17 minutes of the not-yet release Guardians of the Galaxy absolutely free in IMAX 3D? Well, just go to See it First and reserve your tickets in your Canadian (or U.S.) city.
Guardians of the Galaxy is not due for release until August 1st, but if you are really antsy about seeing it, you can preview 17 minutes of it this July at select theatres. Thanks to My Bulging Wallet, we heard about this free deal and wanted to pass it on to you.
While this type of Marvel movie is not up my alley, I know many, many people who would be very interested in getting a sneak preview. I also have it that they may be giving out free posters to those who attend the free screening. If you like Iron Man, Thor and all those hot and sweaty guys (ok, maybe this is a movie for me), you'll love the new team of Guardians of the Galaxy.
It looks like you can only go to one screening and here is a short list of what's available in Canada:
Halifax - at Cineplex Cinemas Bayers Lake
Hamilton -  at Cineplex SilverCity Ancaster
London - at Cineplex SilverCity London
Montreal - at Cineplex Cinema Banque Scotia Montreal
Ottawa - at Cineplex SilverCity Glouester
Toronto - at Landmark Cinemas 24 Whitby (other Toronto tickets are unavailable)
Victoria - at Cineplex SilverCity Victoria
Winnipeg - at Cineplex SilverCity Polo Park
Cities like Calgary, Edmonton and Vancouver, plus other Toronto tickets are sold out or unavailable. You may want to check back to see if more come available.
All shows are on Monday, July 7th at 7pm.
(Expiry: 7th July 2014)