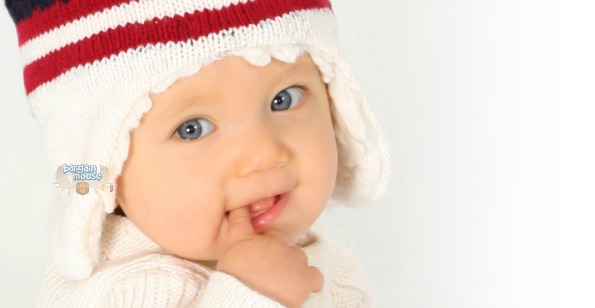 If the last time you had family portraits done you child was in diapers and he now is about to get his driver's licence, you should take advantage of this super-cool deal at the Walmart Portrait Studio. You'll get 40 portraits for only $12.99.
I was kidding about what I said above, or maybe I wasn't, but I think that families should do new photos every year, especially if you have young children. They change so fast, it is ridiculous. Sure, you can go ahead and buy the school photos that force you buy a package with photos you don't need for a minimum of $20, or you could take your child to Walmart Portrait Studio and get the photos you want, under your supervision for only $12.99. This is a one-pose package, but you get to choose the one you like the best and then you'll have 40 pictures to hand out to all of your family and friends, plus a 10x10 enhanced portrait for framing for yourself.
What you'll get is:
1 8x10
2 5x7s
4 3 1/2x5s
16 wallets
16 keepsakes
10x10 enhanced
If you look at the regular pricing on their portrait collections, you'll see some packages total up to $250, so $13 is quite the steal for a professionally photographed package.
Booking online is very easy and saves you the time of going in or calling to book a time. March Break makes a fantastic time to book this, as I'm sure you'll be looking for inexpensive things to do.
(Expiry: 30th March 2014)