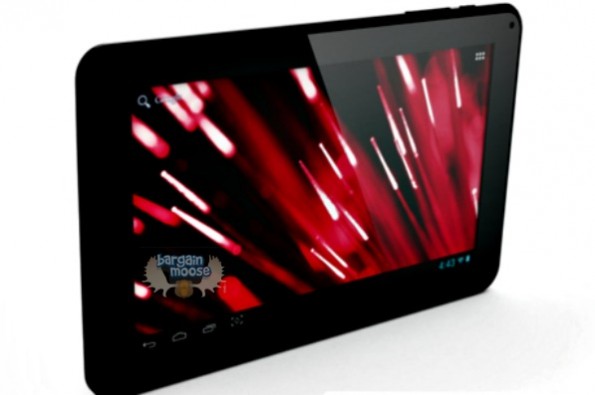 Hot deal alert!  I love me a good Walmart Canada Rollback, and I found a sweetheart of a deal in there today.  The Hipstreet FLARE 2 9" Google Certified Dual Core Android 8GB Tablet Only $88.94 (reg. $118)!
Click here to shop @ Walmart Canada now
I have been in the market for a tablet for a while now and I have yet to commit.  My soon-to-be-7-year-old has been quite literally begging for a tablet for about a year now and I've been putting it off for a few reasons:  I'm concerned about too much screen time, I don't want to spend a lot but also don't want to buy a piece of junk, and I worry about a tablet being destroyed by my younger son.  With all of that in mind I have been researching tablets quite a lot and really like the looks of the Hipstreet FLARE 2.  Here are the basic product specifications:
9-inch LCD screen
Dual Core 1.5Hz A9 Processor
Android 4.1 (Jellybean) operating system
8GB internal memory
Supports microSD cards up to a capacity of 32GB
This device is Google certified, which means that you have access to the Google Play store for apps, Google Maps, and other Google apps exclusive to certified devices.  This tablet also comes loaded with Hipstreet apps and services.  The High Speed Micro USB 2.0 port allows you to connect the Hipstreet FLARE 2 to a keyboard, mouse, external storage device, etc and the Dual Graphics Processor with HDMI Out port allows you to connect to any HDTV or flat screen monitor.  Talk about versatility!
Based on the specifications and the price, I feel like the Hipstreet FLARE 2 is a great starter tablet for kids.  We're not talking about mass amounts of storage for vital information here, she just wants to play some games, take photos and communicate with her friends.  It also has front and rear-facing cameras for all the selfies I'm sure to see in her future.
Price comparison
I did some price comparison shopping and was pleased to find that this deal is really great compared to TheSource.ca who are selling this tablet for $159.99 and BestBuy.comat $139.99.  Walmart Canada has the Hipstreet FLARE 2 rolled back from $118 to $88.94.
Shipping
As if this deal wasn't sweet enough, Walmart Canada still offers free shipping on all orders with no minimum!
(Expiry unknown)