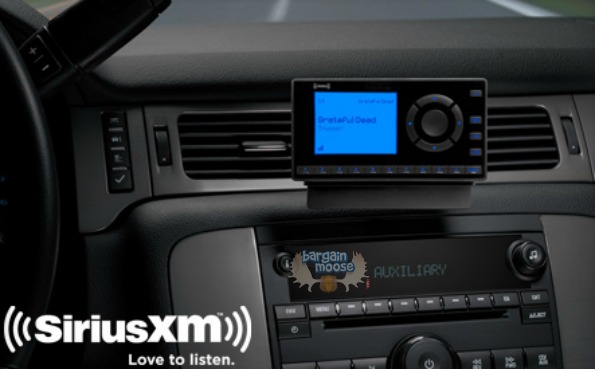 Getting sick of commercials or radio announcers? Why not take a stab at Sirius satellite radio? Right now WagJag has an offer you can't refuse (even the Godfather would like it). Get an Onyx EZ radio with vehicle kit, plus a free 3-month trial of Sirius Radio for only $20. WagJag says this is a value of $165.
There is a bit of a catch to this deal. To get the deal you are going to have to sign up for Sirius Radio with your credit card, which means they will start charging you the regular price for a subscription once you three-month trial ends. But, if you want to cancel once you've tried it for two months and 29 days, you can do that.
I see on Sirius XM's site that you can get the radio for $49.99 when you sign up for a subscription, but you don't get any months free and you are locked in to that subscription. In this case, you are locked into nothing and can opt out (but you have to opt out if you don't want it) and you'll still have the radio, only having spent $20. There are different subscription options, starting at $14.99 a month or you can pay for a year for $164.89.
If you just wanted the radio because maybe you already have subscription, you'd pay $59.99 on sale at Costco. Best Buy sells the Onyx Plus for $99.99.
None of the three stores I've mentioned even come close to the price of this at WagJag.
You'll basically get a voucher to redeem at Sirius XM for your radio and subscription and you can buy one for yourself and up to four as gifts. You'll also have to pay shipping, but it doesn't state how much that is and will depend on your location.
I'm really considering getting this deal just for the Pearl Jam Radio. I actually listen to Pearl Jam radio every single day on my computer and would love it for my car. You'd think that would be too much Pearl Jam, but for me, there is no such thing. I find that they play such a variety on that one station that I am never bored with it. I could also listen to the Oprah channel once I got the in-car radio.
(Expires: 25th May 2015)