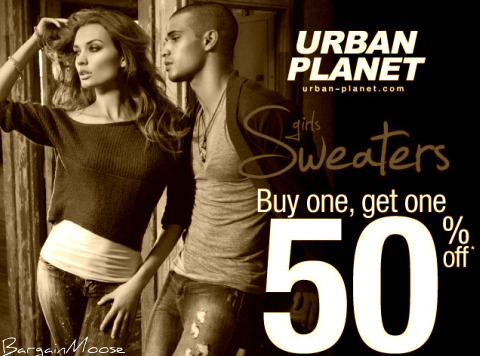 Fall is in the air, time to dig out those warm comfy sweaters and bundle up for the season. Urban Planet wants to keep your upper body cozy in their knits with this buy one, get one for 50% off deal.
Urban Planet doesn't have a large selection online (and their presentation sucks) but they are decently priced to bundle up that torso. I think this sweater would be a nice layering piece over a long sleeved shirt paired with some jeans and knee high boots.
I dug my sweaters out a couple of weeks ago, and my gloves came out yesterday!