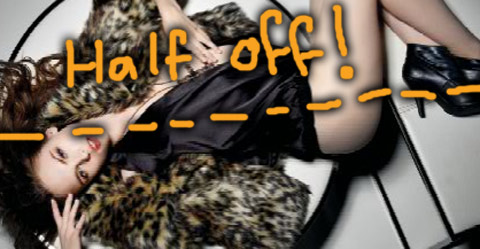 From the 13th to the 16th of November 2009 only, Urban Behavior is holding an excellent friends and family sale, offering a whopping 50% discount off the entire store!
Make sure you bring the above printable coupon with you to the store, to get your 50% discount! Everything will receive a 50% discount on the original price, sale items as well as regular priced merchandise, as far as I can see from the terms and conditions. There is a little bit of small print at the very bottom though, which excludes denim!
Many thanks to Reena for emailing me this excellent deal!