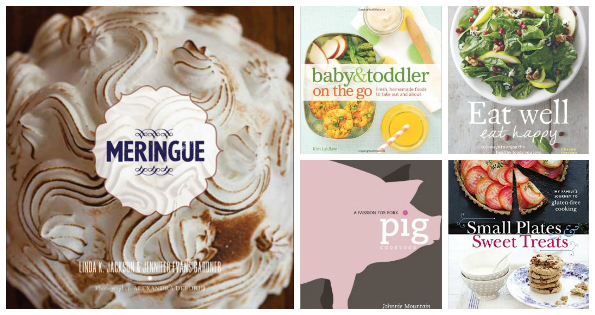 In some families, cookbooks are a collector's item... where they are bought and given for the pretty pictures while no one actually attempts any of the recipes. In my family, cookbooks were bought to be used as my father is a gifted cook, my mother can cook from a book, and I really enjoy baking. Right now, Chapters Indigo Canada has a vast selection of cookbooks on sale. With up to 78% off, these cookbooks will make excellent additions to your own collection or Christmas gifts for others. All books are $10 or under.
Genetically modified food is a hot topic in Canada and across the world right now. Safety and nutrition are the main concerns people should have about eating genetically modified food - food that nature did not create. The Non-GMO Cookbook: Recipes and Advice for a Non-GMO Lifestyle is a great way to learn about non-GMO foods and enjoy cooking with them. Originally $32.95, the cookbook is on sale for $10. The same cookbook is $32.03 @ Amazon.ca.
For the do-it-yourself people you know, give them: From Seed to Skillet: A Guide to Growing, Tending, Harvesting, and Cooking Up Fresh, Healthy Food… from Chapters. This cookbook was originally $41, but is now on sale for just $10. My parents plant a guard in their back yard every single year, so I think this would be a great cookbook for them. The same cookbook currently costs $40 @ Amazon.ca.
Personally, I love baking. I don't often bake pies, but I really enjoy cakes, loaves, and muffins. This Cakelove In The Morning: Recipes For Muffins, Scones, Pancakes, Waffles, Biscuits, Frittatas, And… cookbook would be perfect for me (so if you are wondering what to buy me for Christmas ;) ). Originally $27.95, this cookbook is now $10. I love how he takes classic baking recipes and makes them perfect for breakfast. The same book is $27.95 @ Amazon.
If you watch the cooking channel, you might know if this celebrity chef. The Own Your Kitchen: Recipes To Inspire & Empower cookbook by Anne Burrell is sure to be a favourite. Originally $46.95, this cookbook has been marked down to just $10. That is 78% off the original price. The same cookbook currently costs $34.95 @ Amazon.
There is so many other baking, vegan, vegetarian, meat, diabetes, and more cookbooks to try out. Shop the entire sale and let me know what you buy. Receive free shipping on $25 or more.
(Expiry: Unknown)