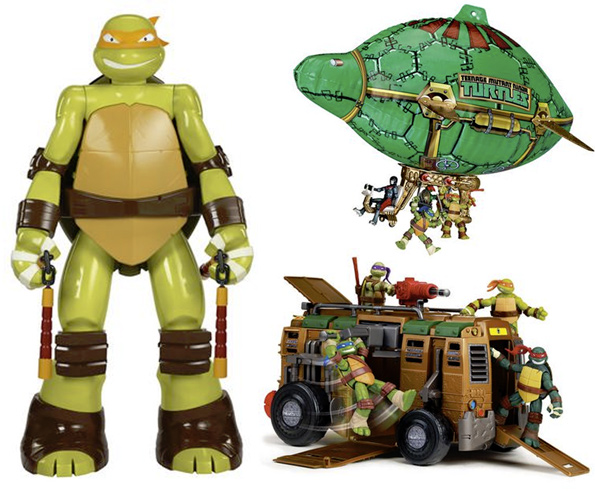 Teenage! Mutant! Ninja! Turtles! Turtles in a half-shell! Turtle POWER! This is a song that would frequently be chanted in my house when I was little. I loved the Turtles back then, and I am incredibly pleased to see such a resurgence of them, nowadays. And I am even more pleased to see some superb deals on Teenage Mutant Ninja Turtles merchandise in the current toy clearance sale at Walmart Canada, which we've been mentioning here on the Bargainmoose blog. You can actually save up to 71% on select items!
There are actually 24 available Turtles items in the clearance toy section, under the Teenage Mutant Ninja Turtles brand, at the time of writing this post. I won't list all of them in here, but I want to highlight a few individual items to show you the quality of this deal! Here we go:
So I was trying to do a price comparison on the Teenage Mutant Ninja Turtles - Vehicles - Sewer Subway Car shown above, but it's actually not sold anywhere else online in Canada. If there's a certain item that catches your eye, make sure to do a quick price comparison before you buy – on the off-chance that it may be cheaper elsewhere. But from what I am seeing with the steep discounts on top-name brands in this sale from Walmart, I don't think that will happen!
Remember, shipping from Walmart.ca is only free if you spend $50 or more. If you are making a smaller order for Christmas, then why not just collect it at your local store or Grab & Go locker – as this is FREE.
(Expires: Unknown)